Review: Hotel Bella (호텔벨라), Gyeonggi-do,Korea
Hello everyone! I found few photos of Hotel Bella which located at Bansong-dong, Hwaseong-si, Gyeonggi-do. I stayed at this hotel almost 3 month during work comissioning for iMarketKorea, Dongtan.
This place located in the middle of town and there is lot of shop and stall around, so this good place for me to go out and buy groceries. And the most important part, it easy to find when you arrive there.
Check-in and check-out is easy. Not hassle from the hotel receptionist. Anyway, not every hotel receptionist can speak or understand English very well. So make sure you got voice-text translator apps on you smart phone.
To be honest, this is 러브호텔 (love hotel), I can hear korean girl moaning next door almost everyday from my room. LoL, It was fun at first but later on it became so anoyying because I need to rest and sleep but my neighborhood "playing" too rough and loud. The room is not sound proof (including bath room)..
This hotel booked by my ex-project manager as he believe this is 4 star rated hotel but to me, I think this is 3 star rated hotel.
Anyway, let see some picture shall we?
Free coffee, drinks and snack provided
Sometime I so tired to go out and buy food then I just grab some free food here. BTW, i really like the coffe and rice cakes.. hmmm, yummy!
As you can see sometime, I saw they put Malaysian biscuit on the bucket tray.. haha, got JAKIM halal logo of coz. It not easy to find halal endorse food here in korea, FYI.
Inside my room
This is inside friend room (I unable to find my room picture, but it just same), as you can see the room very spacious and comfortable. Too bad there is no cabinet to hang your dress except the small tripod to hang you jacket there.
This room are equip with two PCs, one mini bar fridge, sound system and big television. Too bad, all TV channel are for korean. There is some NSFW internet streaming channel provided, so becareful not to turn on the speaker to loud hahaha..
Bathroom and toilet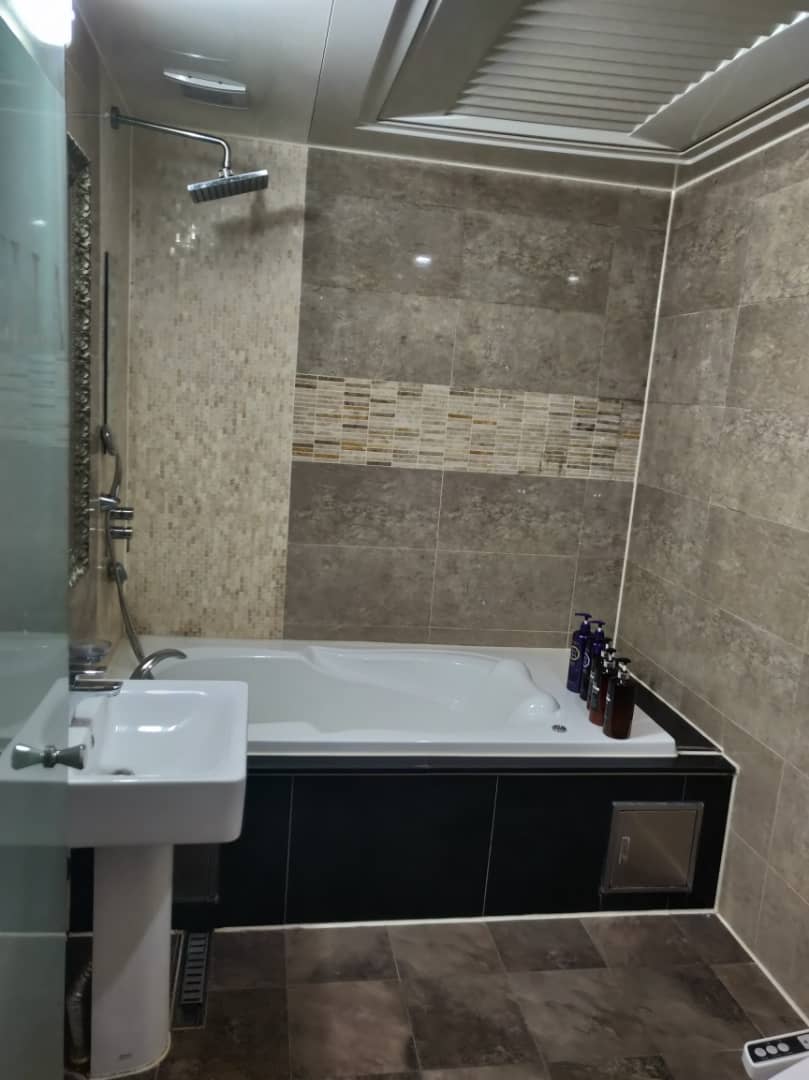 Well, my room are provided with small bathtub, a sink and automatic toilet. Heater are working great but take to long to heat-up, I believe the provider got problem because one per two week I been informed there will be maintenance for water heater.
This novita cleansing toilet seat with remote control takes comfort and personal cleanliness to a higher level that you can think. The bidet are good and water flow are strong enough to clean-up my butts
Conclusion?
They said business hotel, but lot of couple come here to have "fun". You may check Agoda website here for more information and reviews. laundry doby is near, groceries shop is near and transportation bus are also available.
Good place to stay. I love it and people also nice. Just a bit bore to stay too long here. Anyway, that all. Bye bye…